Lara Wildcats would like to offer you and your company the opportunity to support your local baseball club. We at Lara believe that one of the packages would suit your companies marketing requirements and at the same time provide community support to our club making this a Win-Win outcome.
Bisinella Developments is a diversified family run business with a proud 50 year record of

successful residential and industrial development and land sales as well as a long
history of actively supporting our community.
We are the largest local residential and industrial developer in the City of Greater Geelong,
generating a significant share of development industry investment and jobs in the region.
We offer quality real estate, proven project management skills and exemplary customer service.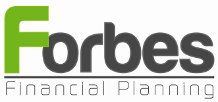 Lara Wildcats Baseball Club would like to thank Forbes Financial Planning for sponsorship for the 2016 winter season!
Cameron Forbes & his team are only a phone call away to work along side you to help plan to save for your first home, invest or to set yourself up for your retirement..
Give Cam a call on 03 8813 2164 or visit www.forbesfp.com.au
Lara Wildcats would love to welcome another sponsor for the 2016 Season Buxton Geelong Group.. The Buxton brand is now synonymous with Geelong real estate. 3 offices all with one goal; to make the real estate journey a memorable one for all clients…
Give them a call on (03) 5201 6977 or jump online @ https://www.buxton.com.au/
We also welcome The Little River Hotel.
Little River Hotel is in a Country town, that has family orientated atmosphere, also with a great menu with delicious food and the most friendly staff.
So when you want a break from cooking head down and see Kylie, Clayton & Leann Trotter and the friendly staff.
10/14 Flinders St, Little River VIC 3211
Or call the guys on (03) 5283 1113
SilverBack Carpentry owners Travis and Luke Arandt are another proud sponsors of the Lara Wildcats Baseball Club for the 2016 Season.
The Arandt Family has been involved with the Lara Baseball Club for over 17 years, not only playing but we have baseball's #1 scorer Kerry Arandt..
Silverback Carpentry are specialist in all aspects of general carpentry including frames, lock-up, fixing decking, pergolas and renovations.
They provide quality work to ensure our job exceeds your expectations.
So give the boys a call for any of your carpentry needs on:
Travis – 0401320027
Luke – 0421103981
www.silverbackcarpentry.com.au
Lara Wildcats Baseball Club would like to thank Lara District Community Bank Branch as they have always supported so many projects around the Lara community. They have donated to the Lara baseball club so we can upgrade our club facilities. For all your Home Loan and Insurance needs please call Damien Foster on 03 52826430 or call into the branch. A big thanks from all the players and supporters, we all appreciate your donation!
Aus pits are an experienced pre-cast manufacturing company, specializing in the supply of custom designed products to all facets of the construction industry, from small subdivisions to major road and infrastructure projects. Aus Pits are an Australian, family owned and operated Company with over 30 years' experience in the pre-cast manufacturing industry. So give them a call on 1300 408 883 or email them info@auspits.com.au
Laurie Curran Water Pty Ltd is a process engineering firm specialising in design and construction of water and wastewater treatment facilities in Australia and the subcontinent.  The company operates from its main office in Ocean Grove, Victoria, with an office and workshop in Geelong and a fully functioning office in Karachi, Pakistan.
Andrews Airport Parking offers full-service airport parking with free shuttles to your terminal.

With locations across Australia including airport parking in
Melbourne, Adelaide and Brisbane – smoother flights start here.
Señor Manny's is a small, casual Mexican themed venue. It is the place for sharing and fun times.

Visit us for a light meal, a comfortable place to unwind after work with a few friends, sharing a family meal or for a special celebration.
Bellarine Flooring has over 25 years experience in the industry, local residents

Adam and Dahna Little take the hassle out of selecting your floor coverings. Offering personalised
service and competitive pricing to Bellarine residents, builders and tradespeople, a variety of
products are available.
Lara hotel is located in the heart of Lara. Offering delicious menu's a family friendly atmosphere with quality service.

Our children's room is the perfect area for your little one to play while you enjoy your meal.
Our modern Bistro can adequately sit up to 230 people. Air-conditioned
in the Summer and cosy warm in Winter, the Bistro is a comfortable dining experience all year-round.
Our extensive menu caters to every taste .
ADX Electrical Pty Ltd was formed in 2005 and has concentrated on industrial electrical

and instrumentation work. ADX Electrical has regular customers, mostly in Victoria,
but regularly carries out projects throughout Australia.
We are also able to supply qualified tradesmen,supervisory staff as well as
electrical, electronic, software and electrical engineers to work under your supervision if required.
Lara Quality Meats is a family owned business specializing in top quality produce.

We produce all products on site.